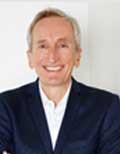 Thomas Drexler
Mr Thomas Drexler is an independent expert for the global Rail industry, focusing on Passenger Services and Infrastructure. Mr Drexler is working in the fields of Consulting, Growth Initiatives, Restructuring, Digitalisation, Sales, Networking and Execution. He has been managing and advising on complex projects and businesses, including strategic goal setting, growth and restructuring and has demonstrated skill leading companies in highly competitive markets and challenging environments. He is currently a Managing Partner at The Travel Consulting Group GmbH in Frankfurt, Germany.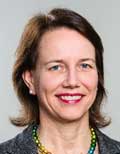 Elisabeth Kotthaus
Ms Elisabeth Kotthaus is Head of Unit for Social Affairs, Passenger Rights & Equal Opportunities in the Directorate-General for Mobility and Transport of the European Commission since September 2017. Ms Kotthaus joined the European Commission in 2005. She worked there in the areas of TEN-T and the internal market of electricity and gas, anti-fraud (as Member of Cabinet), transport in general (as assistant to the Director- General of DG MOVE), Justice & Home Affairs and Digital Agenda (in the Representation of the Commission in Germany). Before 2005, Ms Kotthaus was a partner of a major law firm in Germany. Her specialisation was employment law.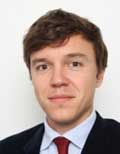 Guillaume Le Bris
Mr Guillaume Le Bris is an Associate Director at the European Bank for Reconstruction & Development (EBRD) covering the Sustainable Infrastructure sectors and working on direct lending to local governments, financing of utilities, PPP structuring and financing, as well as policy dialogues in the transport and municipal sectors. Mr Le Bris joined the EBRD in 2014 to cover Morocco and Tunisia for the Municipal and Environmental Infrastructure team. Since early 2019, Mr Le Bris supervises EBRD's infrastructure activities in Serbia, North Macedonia and Greece. Previously, he worked for 6 years as an urban development and municipal finance specialist at the French Development Agency (AFD), being based in Johannesburg and Paris. Mr Le Bris started his career at Dexia and is a graduate of ESSEC Business School, Chaire d'Economie Urbaine, and from Sciences Po Strasbourg.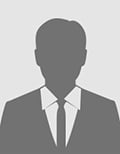 Laurent Prat
Mr Laurent Prat has been working in the European Commission for more than ten years, within the Directorate-General for Mobility and Transport. He currently works in the unit responsible for the Single European Rail Area. Previously, he worked several years in the priate sector, in maritime transport industry. He holds a Master's Degree in Civil Engineering and a Master Degree in Political Sciences.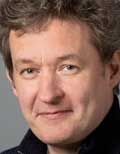 Michael Martens
Mr Michael Martens is a correspondent. After graduating from high school and for a year in Chicago, from 1995 to 2000 he was hired as editor of Russian German newspapers. He spent about a year in Bishkek (at the Newspaper of the German Kyrgyzstans), in Kazakhstan (Almaty) and in Kiev. Then Mr Martens spent two years with the St. Petersburg newspaper. He joined the FAZ newsroom in 2001. Mr Martens was reporting from Afghanistan during the American war against the Taliban and then he became Balkan correspondent based in Belgrade from 2002 onwards. From 2009 to 2018, he was responsible for Turkey as well. Since 2019, Mr Martens has been reporting from Vienna about southeastern Europe, whose countries he regularly visits.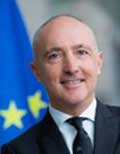 Carlo Borghini
Mr Carlo Borghini was appointed Executive Director of the Shift2Rail Joint Undertaking on February 2016 and is responsible for the overall management of the S2R JU activities. Previously, Mr Borghini held different senior management positions in private and international organizations. Mr Borghini holds a Master's Degree equivalent in Business Economics. He is a native speaker of Italian and communicates with proficiency in French and English. He is married with three children.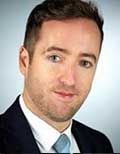 Séamus Howard
Mr Séamus Howard is currently International Relations Officer in DG MOVE (Mobility & Transport) in the European Commission. He is responsible for developing the external dimension of the Commission's transport policies, promoting EU transport policies, supporting EU industry in this domain, and enhancing the EU's role and influence in the field of transport with respect to relations between the European Union and the Western Balkans. Prior to joining DG MOVE, Mr Howard worked in both the Legal Service and the Transport Policy Unit of the Council of the European Union. Mr Howard has a legal background and before joining the EU Institutions, was working in a law firm in Dublin.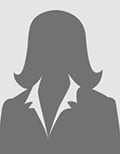 Alessandra Sgobbi
Ms Alessandra Sgobbi is Head of Sector of the Centre of Thematic Expertise on Connectivity and Environment of the European Commission's Directorate General for Neighbourhood & Enlargement Negotiations. Previously, Ms Sgobbi coordinated the European Commission's team dealing with international climate change negotiations on adaptation and loss and damage, as well as adaptation issues in least developed countries in the Directorate General for Climate Action. Before joining the European Commission, she was Environmental Affairs Officer at the United Nations Economic Commission for Africa, focusing on green and sustainable development in the continent. Ms Sgobbi holds a PhD in Analysis and Governance of Sustainable Development, School for Advanced Studies in Venice Foundation (Italy) and a M.Sc. in Environment and Resource Economics, University College London (UK).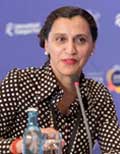 Karla Gonzalez Carvajal
Ms. Karla Gonzalez Carvajal works at the World Bank as the Transport Global Practice Manager for Europe and Central Asia regions. Additionally, she leads the Gender Agenda for the Transport Sector at the World Bank. Before assuming her current position in 2018, she worked for over six years as Transport Practice Manager for South Asia region. Previously to her career at the World Bank, Ms Gonzalez served in the public sector as Minister of Public Works and Transportation of Costa Rica. During her tenure, she facilitated a fourfold increase in the investment in public works, in the sectors of aviation and highways through the Public Private partnerships agendas. She also led to the transformation of the sector through policy reforms including the promotion of a new traffic law and the inclusion of road safety components in the design of road infrastructure. Ms. Gonzalez Carvajal obtained her MBA title at the National University of San Diego, California and holds a Law degree from the University of Costa Rica.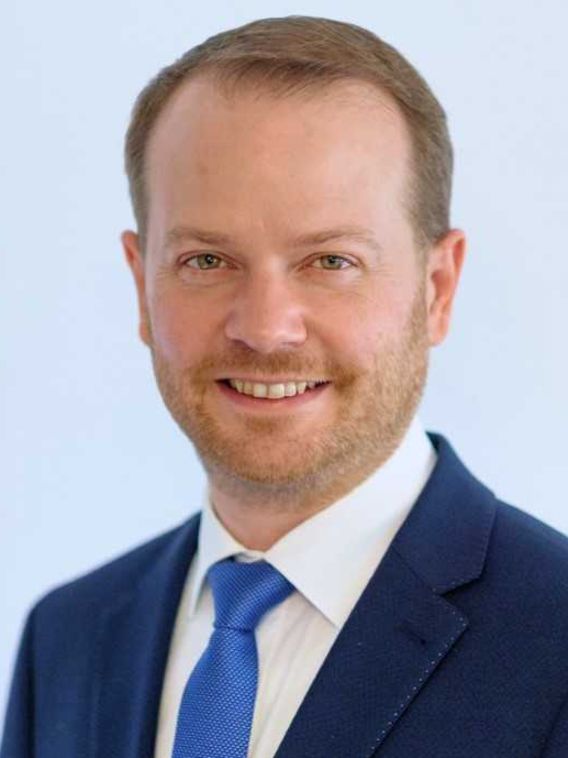 Christian Natterer
Born on 19 February 1981 in Tettnang, Roman Catholic, married, 1 child.  1992 to 1998: Bodnegg Education Center, secondary school leaving certificate; 1998 to 2000: Commercial School Wangen, technical college entrance qualification; 2000 to 2002: Kolping College Ravensburg, Abitur; 2002 to 2004: University of Freiburg – studies in economics, intermediate diploma; 2004 to 2008: University of Augsburg – studies in business administration, degree in business administration. 2008 to 2009: research assistant to the members of the state parliament Rudolf Köberle and Paul Locherer, Weingarten. 2009 to 2020: municipal consultant at various Energie Baden-Württemberg AG (EnBW) companies, most recently at Netze BW in the regional center of the middle Neckar. Mr Natteret is a member of the CDU and the Junge Union since 1999 (until 2016); 2004 to 2012: district chairman of the Junge Union Ravensburg; 2012 to 2014: deputy state chairman of the Junge Union Baden-Württemberg; 2014 to 2016: Deputy Federal Chairman of the Young Union of Germany; since 2010: chairman of the CDU city association Wangen im Allgäu; since 2018: district chairman of the CDU in the Ravensburg district; since 2009:member of the municipal council of the city of Wangen im Allgäu, since 2014: deputy chairman of the CDU municipal council group Wangen im Allgäu; since 2014: member of the district council of the Ravensburg district. He is currently a member of the supervisory board of the business development agency (WIR) in the Ravensburg district and he acquired membership in the German Bundestag in 2020 for the resigned MP Armin Schuster (Weil am Rhein).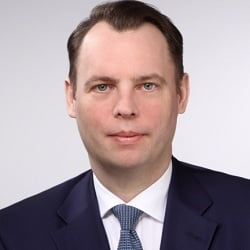 Sven-Joachim Irmer
Born in Lübeck / Germany. After studding Economics and Social Work, Mr Irmer worked as an consultant for Member of German Bundestag. He continued his career as a Senior Advisor in the field of Public Affairs. He was specialised in the sectors of highly regulated products like Tabasco, Online Sports Betting, Automotive , Transportation / Logistics and Infrastructure. Mr Irmer worked for more than six years as head of office for the Konrad-Adenauer Stiftung in Romania, Moldova and Turkey. In 2019, Mr Irmer joined Korn Ferry. He develops strategic solutions for clients in the private and public sector.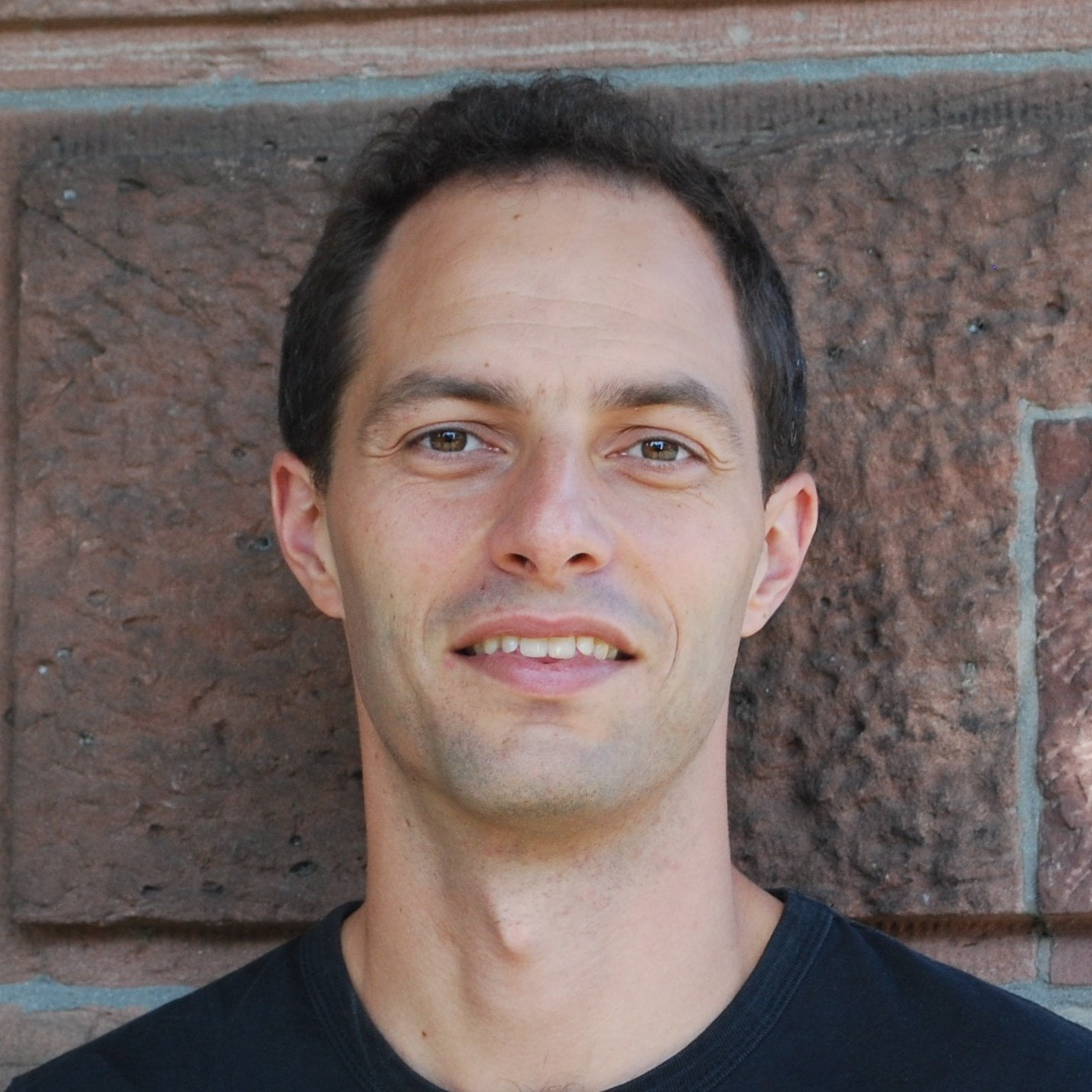 Jon Worth
Jon Worth is a political blogger, journalist, editor and a relatively early expert on EU affairs in the Internet who regularly writes about EU policy, Brexit and Germany policy. Since 2015, he is a Visiting Professor at the College of Europe. Mr Worth studied Philosophy, Politics and Economics at Merton College, University of Oxford where he obtained a BA grade, he also holds an MA in European Politics at the College of Europe, Bruges. Mr Worth's "Euroblog" started in 2005. It was ranked third most influential left of centre blog in 2010 by Social Europe, and among the 10 must read EU blogs by Fleishman Hillard. Hill+Knowlton Strategies ranked him as the third most significant non parliamentary EU influencer on Twitter and was in EurActiv's list of most influential Britons in EU policy. Mr Worth is a Visiting Professor at the College of Europe in Bruges where he has been teaching since the 2015–16 academic year. He teaches students in the politics department about online communications and the EU, and (together with Pierpaolo Settembri and Costanza Hermanin) runs the negotiation simulation.
He is a member of the Europe Policy Group of World Economic Forum, and a member of the Transparency International EU Advisory Group.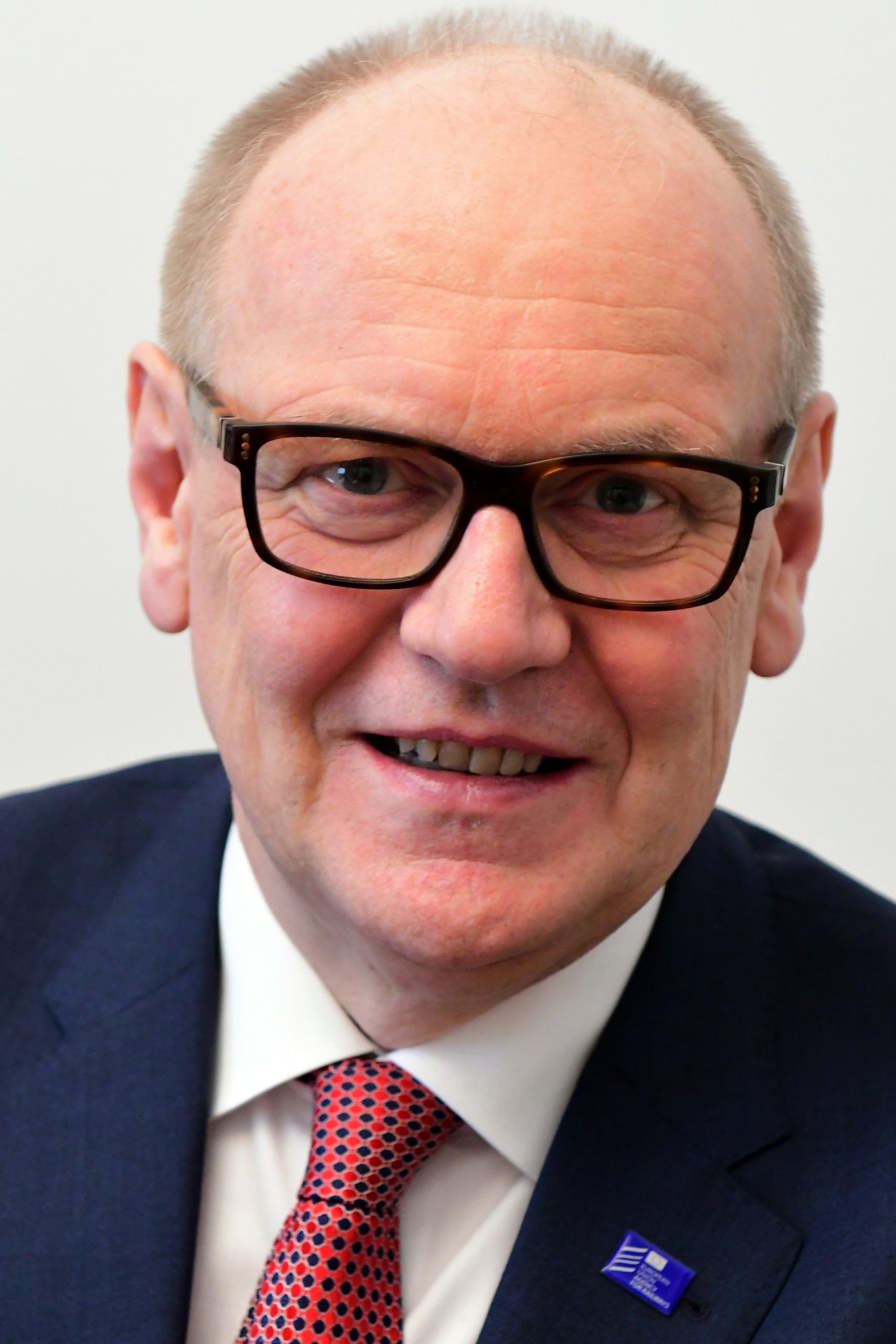 Joseph Doppelbauer
Josef Doppelbauer joined the Agency in January 2015. His mission is to further consolidate the role and responsibilities of the European Union Agency for Railways to become a world leader in railway safety. Before leading the Agency, Mr Doppelbauer held managerial positions at Bombardier Transportation. Since the early 1990's, he has been involved with the development of the European Rail Transport Management System (ERTMS). From 2012 to 2014, he was chairman of the European Rail Research Advisory Committee (ERRAC), the European technology platform of the rail sector. From 2011 to 2014, Mr Doppelbauer was also the chairman of the Steering Committee of the Joint Technology Initiative Shift2Rail. Mr Doppelbauer holds a degree and a doctorate, both in Physics. He started his career at the Alcatel Research Centre in Vienna, Austria, where in 1997 he became Technical Director. In 2001, he moved to Paris to become Chief Technical Officer for Alcatel Transport Automation Solutions. Mr Doppelbauer joined Bombardier Transportation in December 2002, first working in the Rail Control Solutions division, where he held several positions in Engineering, Sales, and as President. In 2008, he moved on to the global headquarters of Bombardier Transportation in Berlin. From July 2008 to June 2012, he was appointed Vice President Project Management, and from July 2008 to December 2013, Chief Technical Officer responsible for leading the standardization of processes, tools and products, product safety and critical projects support. Between January 2014 and December 2014, Mr Doppelbauer held the position of Vice President Research and Technology at Bombardier Transportation. Mr Doppelbauer has 25 years of experience in key aspects of railway technology, including signalling and control command systems.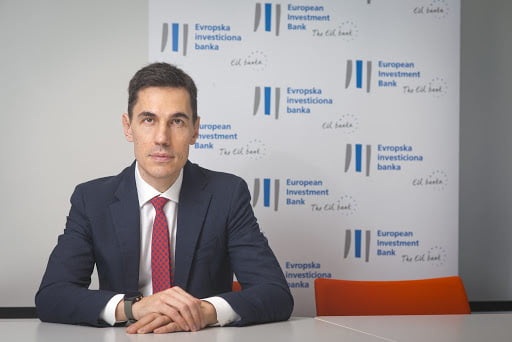 Alessandro Bragonzi
Alessandro Bragonzi holds a Master Degree in Business Administration and Finance from Università "Luigi Bocconi" in Milan (Italy). He is also a certified Financial Risk Manager (FRM) from the Global Association of Risk Professionals (GARP) since 2007. Mr Bragonzi spent the first six years of his professional career working in financial risk management for leading Italian banks, top-tier consultancy firms and investment funds in Milan and Siena (Italy) and Luxembourg. Mr Bragonzi has been working at EIB since 2010 as a loan officer and moving across different departments where he held various functions spanning across operations, strategy and policy dealing with both with internal and external stakeholders. He developed sound technical expertise, as loan officer, as well as excellent business relationship with other EU institutions, national authorities, financial intermediaries, and other business contacts at most senior level (CEOs, Heads of State, Finance Ministers, etc.). Mr Bragonzi has appraised, structured and negotiated financing for investment projects, leading multidisciplinary teams and lending to sovereign, banks and project finance. In January 2019, he moved to the General Secretariat of the EIB and became EIB representative for Albania based in the EU Delegation in Tirana where he has been in charge of institutional and operational activities of EIB in Albania. Since January 2021, Mr Bragonzi has been appointed as new Head of Regional Representation for the Western Balkans in Belgrade.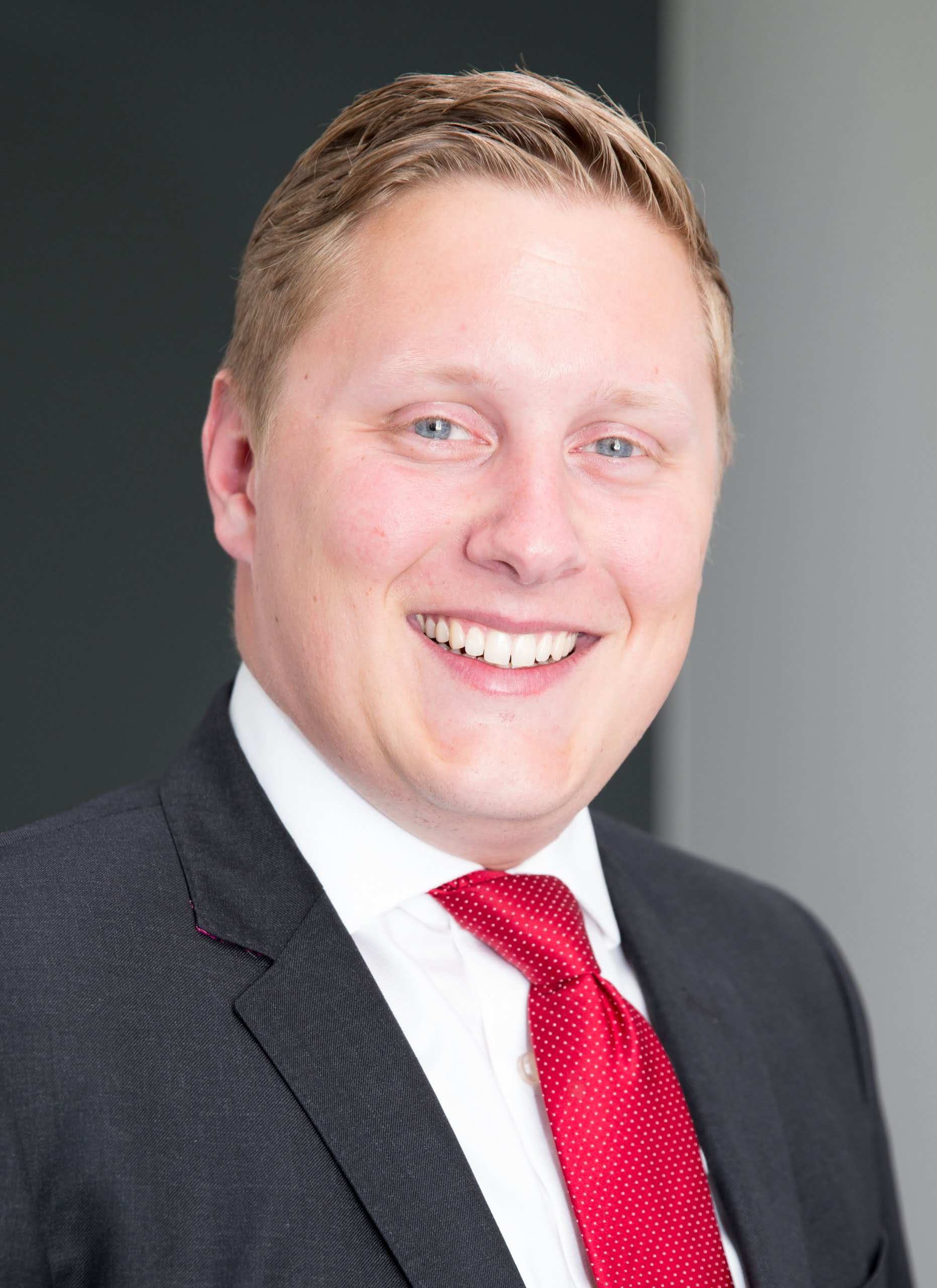 Dr. Tobias Ruettershoff
Mr Tobias Ruettershoff is currently the Director of the KAS (Konrad-Adenauer-Stiftung) office in Albania. He is the Head of the international office in Tirana and responsible of organization of KAS measures in cooperation with various institutions in Albania, expansion and maintenance of partner contacts as well as advice for KAS partner institutions, representation of the Konrad-Adenauer-Stiftung vis-à-vis governmental and non-governmental organisations, parties and other political organisations in Albania and preparation of analyses and reports on the social, economic and political development in Albania. He was previously engaged as a Desk Officer for Central and Eastern Europe in KAS. Mr Tobias Ruettershoff obtained a PhD in Strategy and Security Studies from the University of Exeter (UK).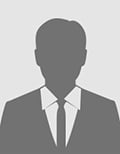 Felix Adriaca
Mr Adriaca studied engineering in Moscow and Madrid. From the very beginning of his profession career, he has been working in the railway and public transport sector. First from 1995 to 2006 in Spanish engineering consultancy companies, Ardanuy and Typsa, working on projects in Spain and some 15 countries over the world. From 2006 to 2013, Mr Adriaca worked at the EU Agency for Railways, first as Project Officer, than as Head of the Coordination Sector. Among other tasks, he was in charge of the preparatory work for the extension of the scope of the Technical Specifications for Interoperability (TSIs), implementation of the EU vehicle and infrastructure registers, cooperation with the Intergovernmental Organisation for International Carriage by Rail (OTIF) and Organisation for Co-Operation between Railways (OSJD), coordination with the European standardisation organisations (CEN and CENELEC). In December 2013, Mr Adriaca joined the European Investment Bank, as Senior Rail Engineer at the Mobility Department, and since then has been in charge of appraising and monitoring railway projects financed by the Bank. In these years, he appraised around 60 rail infrastructure and rolling stock projects in several EU Member States, Wester Balkans countries, and other world regions.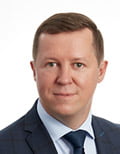 Agnis Driksna
Since 2016, Mr Driksna is working at "European Railway Lines" in position of Director of Development and Communication department. Since 2014, he had been the Rail Baltic Project Manager of the Ministry of Transport responsible for international cooperation. He prepared the first funding applications to the EU and represented Latvia in the joint projects of the Baltic States and the EU. Previously, Mr Driksna has worked in the Ministry of Economics of Latvia as Deputy Director of European Union cooperation department and Head of EU law division. He was also Legal consultant in Competition council of Latvia. Mr Driksna has MBA degree in Business and law in European Union from Rīgas Stradiņa University, as well as Master Degree in European Union and international law from Concordia International University Estonia.