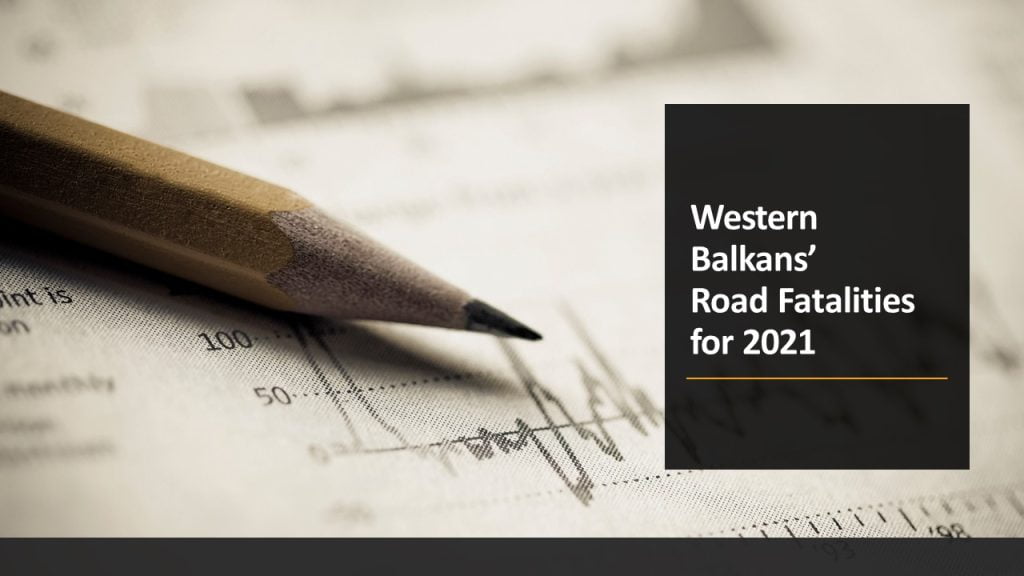 Fatalities for 2021 – Annual Statistics for Western Balkans
The figures for 2021 year show an increase of the number of fatalities in comparison with 2020 year. The increase was expected to happen since the year 2020 was the beginning of the Covid-19 Pandemic Situation.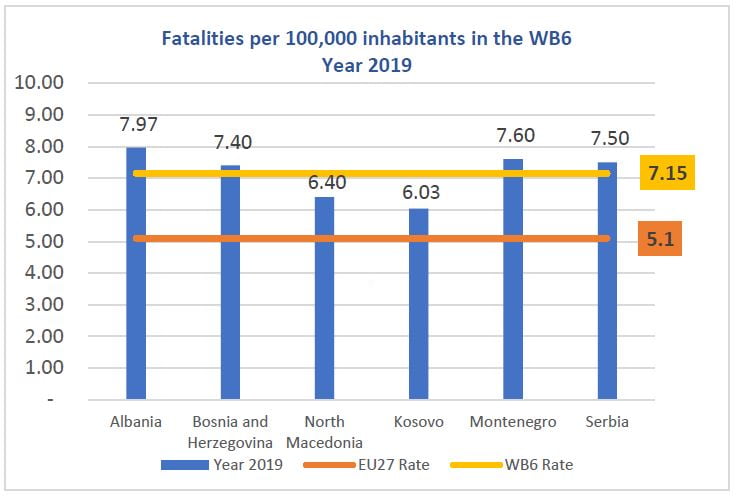 Regional Partners' Profiles - 2019 data
15 June 2021 – It is the first data report to cover all Six Western Balkan Regional Partners (Albania, Bosnia and Herzegovina, North Macedonia, Kosovo, Montenegro and Serbia) with comprehensive road safety profiles.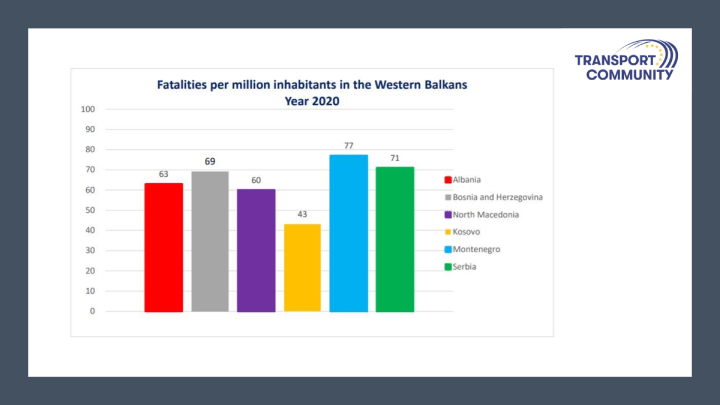 Fatalities for 2020: Annual Statistics for Western Balkans
15 April 2021 – Transport Community Permanent Secretariat has prepared an overview of annual statistics of fatalities in 2020 for the Western Balkans region.